因應新型冠狀病毒感染情況,於配合社區防疫工作之餘,
同時連結社群、提倡大眾身心健康,以及鼓勵大眾熱心公益。
本年度扶輪香港超級馬拉松2021將於2021年3月21日以虛擬跑步(Virtual Run)形式舉行。
In response to the latest development of the novel coronavirus infection, and to support the community's epidemic prevention efforts, 
with the aim of connecting communities, promoting physical and mental health, as well as encouraging the public to support community service.
Rotary Hong Kong Ultramarathon 2021 will be held on 21 March 2021, with Virtual Run.
Where To Run
我們建議以下的路線,你亦可創造你自己獨有的線路。
We suggest the routes or you can create your own route.
How To Submit Your Record
Step 2: Create Strava Account
SIGN UP
> with Facebook account
or
> with personal email account

Step 3 : Record your RUNNING / WALKING/HIKING distance and route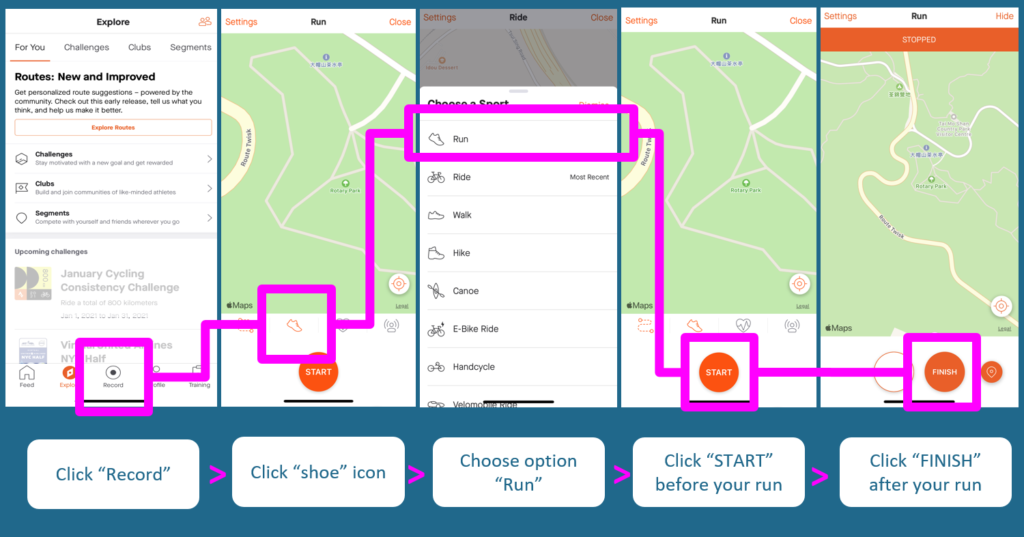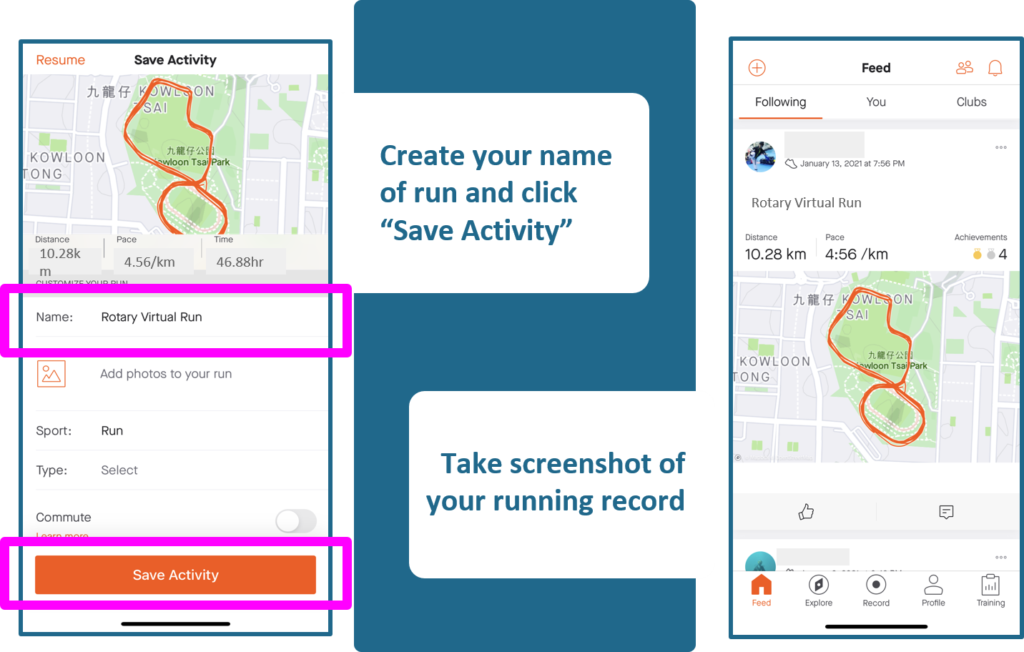 Step 4: Submit your result
Uploading the screenshot(s)of your running record to a provided link
Each participant's link for result submission is unique and will be sent to each participant  by email in early March